Sourcer Insight – Transfer Printing

Transfer printing can be used to apply a logo or design onto a product that cannot be easily reached using other printing methods such as pad or silk screen printing.
This branding is created by printing the design onto paper or a transfer material. The design is then applied by machine or hand onto the product. There are 4 types of transfer printing methods.

Dye Sublimation
Dye Sublimation inks are printed onto transfer paper. This is then applied to the surface of the product by heat. It is heated to between 180 and 200 degrees, the inks from the transfer then vaporise and penetrate the material, this applies the desired image. This method is used for more detailed artworks and offers more creativity with designs.
Laser Toner
Laser toner is another transfer print method.
The design is printed onto a coated paper using a laser printer or colour copier, it is then coated in a heat activated adhesive and pressed onto the surface of the product. This is then heated to between 160 – 180 degrees. This process is more flexible than Dye Sublimation but not as durable as the inks sit on the surface of the material instead of penetrating it. This can make the finished product prone to scratches, cracks and wear.
Water Slide
To achieve branding using this method. A design is printed onto waxy paper, it is then covered in a clear cover coat which is applied by a silk screen. The transfer paper is then soaked in water and the overcoat is separated from the transfer paper taking the design with it.
Usually this method is done by hand and depending on the inks it is either air dried or heated to temperatures no less than 200 degrees. This method lets you apply designs onto curved surfaces or hard to reach places that other printing methods are unable achieve.
Vinyl / Flock
This process uses vinyl material with a heat activated adhesive which is then cut into shape and applied by using a heat press.
Normally Vinyl/Flock transfers are used to decorate garments such as football shirts. The main benefit for this is that it's cost effective. However, designs do not have longevity.
Pros for Transfer Printing
Wide range of products and materials
Can be used for both low and high unit runs
Offers a more creative scope to the end user
Due to advancements in recent technology transfers are now fully wash and colour fast.
Cons for transfer printing
Lead times can be longer subject to the printing method used
Can be costly depending on the size, area and quantity
If not done correctly the transfer print may not be as durable as a screen print
A selection of products ideal for Transfer Printing:
Moleskine Notebook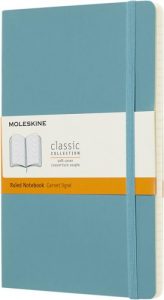 Tote Bag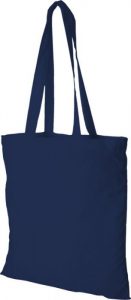 Flask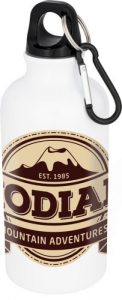 Pen Set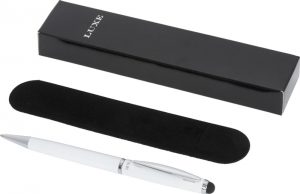 Keyring

Want to see more?
Have a browse through our merchandise finder here or scroll through our blogs for more inspiration.
Looking to find out more about branding methods then check out our blog on Screen Printing here.
Useful links:
For more information on learning about branding methods visit https://www.bpma.co.uk/education/
Stay connected with The Sourcer
Through social media
By email
Through the contact page on our website
https://www.thesourcer.com/contact-us/
Stay Safe and Take Care.