Tips for Working From Home
Tips for Working From Home
Finding it difficult working from home? Well this blog gives a little insight into 5 things to consider when working from home as discovered by our current staff.
1. Routine
As much as we would all like to sleep in late, get up late and keep our pyjamas on, it's important to keep some type of routine. Not only will it help you to keep your work on track but it can help keep your mind on track.
2. Limit distractions
Where possible limit distractions, turn off the TV, make a cup of coffee (or tea), find something to keep the kids entertained, and re-focus. For many people this can be difficult but remember to keep your work hours separate from your relaxing hours, that way your day won't feel so long and the break will give you time to de-stress and unwind before bed.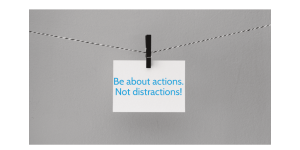 If you do find yourself wondering onto social media there are a websites/apps that can help you stay focused by limiting the amount of time that you can spend on time-wasting websites, one example of such an app is Stayfocusd. For more information, visit here.
3. Stay on track
One of the best ways to help keep productive is to write a to-do list, this can help you keep on top of your tasks and stay focused. Check through your list at the end of your work day, tick off completed tasks and add any new ones ready for the next day. Don't worry if you add a task just so you can tick it off, this can still help keep you on track by reminding you of the tasks that are done.
4. Get some fresh air (as long as you aren't self-isolating)
Although we are currently in a lockdown situation, by current government guidelines we are allowed to go out for one walk (as long as you aren't self-isolating). See here for more information on the current government guidelines. Maybe use your lunch break, go out and have a stroll be sure to keep your distance from other people. Getting some fresh air can really help clear your mind and a change of scenery may just spark some inspiration.

5. Stay connected
This is still currently a tough time for most of us throughout the country but this is where technology comes in useful! Stay connected to employers, employees and customers through channels such as emails, calls, conferences calls, video calls, social media, Skype and a whole host other websites and apps. There are many ways to keep in touch and many of them are completely free.
Keeping in touch with employers is crucial as this can help ease your mind and keep you updated with the latest goings-on in your company.
Just as equally important is contact with your colleagues. When in the office you probably engage with colleagues frequently throughout the day, however when working from home this isn't as easy so it becomes something that many people may overlook. But don't! Pick up the phone, send an email or send a text and just check in with your colleagues even if only briefly, this can help you and them to feel less isolated.
Also, be sure to stay connected with family and friends in much the same way. Check in with relatives and friends and have a catch up. This can help keep everything feeling more normal.
Useful links
Coronavirus advice:
https://www.gov.uk/coronavirus
https://www.nhs.uk/conditions/coronavirus-covid-19/
Other articles:
https://www.bbc.co.uk/news/business-51868894
https://www.bbc.com/worklife/article/20200312-coronavirus-covid-19-update-work-from-home-in-a-pandemic
Stay connected with The Sourcer
Through social media
By email
Through the contact page on our website
https://www.thesourcer.com/contact-us/
Stay Safe and Take Care.