How to choose the right product?
We come across loads of clients each year who aren't sure on the products they want for their brand. So we put together this helpful guide to help you decide. This guide focuses on how to determine your product needs based on your campaign, timings, audience, quantity, quality and reception. Take a look below.
Campaign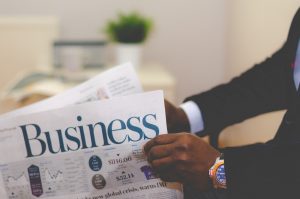 What do you want to achieve with this product?
Is it more sales? Loyalty? Brand awareness? Or is this an accompanying gift to a much larger campaign?
Establishing what you want to achieve with a promotional product can help you choose an item that is more likely to achieve those aims. For example you want a product that helps with brand awareness. In that case we are looking for a product that is likely to be kept. Longevity of the material will therefore be a must. We have already narrowed our search slightly.
Now we need to think about the when. When does this campaign take place?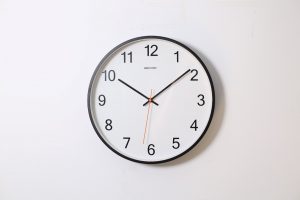 Give yourself a time frame. We are no strangers to a tight deadline. During our years of experience within the industry we have noticed that some businesses have very tight deadlines which are decided quickly. We have therefore continued to grow our knowledge and portfolio in terms of products with short lead times. So we are able to supply products within short notice, however, it is important to bear in mind that product options are normally limited.
'Give yourself a time frame'
That is why we advise you give yourself as much time as possible. This will allow you to have more planning time to choose the perfect product and be able to create great eye catching artwork for the branding.
If you have answers to the questions above then you have already begun to create that all important brief. Now is the time to keep adding and elaborating, continuing with the audience.
Audience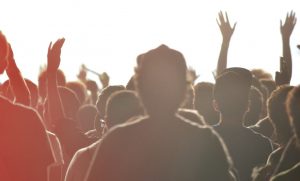 Targeting your campaign to a specific audience can help develop it into a great marketing strategy. Identifying the audience you want to target can help you to focus on products that are the best fit.
Within the promotional merchandise you can get lost in the mountain of products that are on offer. This hasn't changed over the years. If anything it has become increasingly more saturated as new technological advances bring with it new products. So identifying an audience whether that is something as simple as Customers, Employees or Clients, can help to narrow down the product options even further.
This leads us nicely into Quantity

How many people do you want to reach?
A crucial addition to choosing an audience is then choosing how many people you want to receive your branded item/items. Quantity can heavily influence cost. Often the more you buy the less the unit price. The less you buy the higher the unit price.
'Don't worry if you don't know the quantity.'
We have adapted our quoting process to make it more flexible so we are able to show you the price breaks for certain products to make choosing a quantity easier. No confusing prices or hidden costs. We produce all inclusive (ex VAT) pricing.
You will also need to consider the item/items themselves. Some items can be difficult to supply in low numbers. Many suppliers will have a MOQ (minimum order quantity) which can help indicate whether your quantity will be possible. We can also help with this, when sourcing we make sure we offer alternative solutions.
Now it's time to consider the quality.
Quality and budget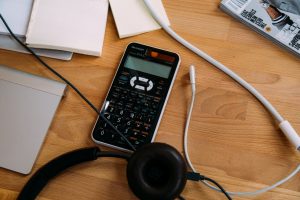 When it comes to quality there a two things to consider, the product itself and the branding. Quality of the product can be determined mainly by the material it is made from. Wood and certain metals are often see as being more premium than plastic or paper/cardboard.
When looking at quality we often resort to the budget. The higher the budget the more materials we can look at, such as eco-friendly options. Eco friendly items are renowned for being more expensive but can be of good quality if you are looking to impart an eco-conscious message.
The lower the budget the more likely we are to resort to plastic items. Quality can rely heavily upon budget.
'Marrying quality and a low budget successfully'
However there is a tip for marrying quality and a low budget successfully and that lies in the branding. Buying a cheaper product but branding it with a more expensive method like engraving can higher its preserved value. Alike product materials all branding methods are of different qualities. So be aware that a more expensive product but a cheaper branding option can make the items preserved value less.
That is why we advise you to consider the items recommended branding methods. These will be tried and tested methods and will therefore work well on the item. Still not sure when it comes to branding. We have the knowledge that can help you!
We also understand that all this can be very time consuming, and for some businesses there just isn't enough hours in the day. But once you have all (or some) of the above decided, that all important brief has now begun to take shape.
Now you can supply us with that brief (however vague) and we can help source some products for you based upon your needs. We go above and beyond to source and supply the ideal products to set your campaign up above the rest.
Don't forget…
Once your campaign has run its course it is time to analyse the reception.
Reception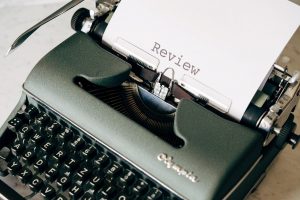 Review how well the gift went down with your audience. This can tell you crucial things such as, whether:
To higher the quantity
To repeat a similar campaign
To choose the same or a different product
Reviewing any campaign can give you great insights into your audience which can help with future marketing campaigns.
If the campaign didn't achieve what you hoped, Let us take a look. With years of experience with all sorts of campaigns we can help establish why it may not have worked or we can help you choose a different marketing tool to try such as a loyalty scheme (check out our new website here for more details on our packages) or maybe POS materials is the new avenue to explore. We will help.
Here at Thesourcer we can provide you with plenty of options based on your marketing brief. Whether than is https://merchandise.thesourcer.com/merchandise or marketing services we can help with your campaigns.
To help you get started we have designed this handy downloadable product brief template.

Stay connected with The Sourcer
Through social media
By email
Through the contact page on our website
https://www.thesourcer.com/contact-us/
Stay Safe and Take Care.