Health and Wellbeing
Over the last few years the focus on promoting positive health and wellbeing has grown considerably as the world is now more conscious of the link between the mind and the body and the affects it has on daily life.
Did you know?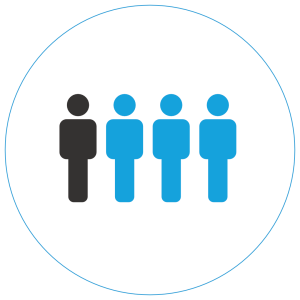 1 in 4 people will experience a mental health problem of some kind each year in England

The overall number of people reporting mental health problems has been going up in recent years.

1 in 6 people report experiencing a common mental health problem in any given week in England
How can you show your awareness? 
Brand some Health and Wellbeing items for your Clients or Customers and spread awareness. We have a large range of items that can be branded with your company logo and/or with an additional supportive message. 
Products
Popular anxiety and stress reliever.

Simply press the bubble in and then flip it over and press again for a satisfying popping sound.  

Full Range Click Above

Grow Kit
Bring the outdoors indoors.

Grow white scented flowers. Item comes in biodegradable growing pouch with soil coin & instructions.

Full Range Click Above

Infuser Bottle

Stay hydrated.

This bottle with bamboo lid comes with an infuser so you can flavour your water with any fruits or herbs. Capacity 640ml.

Full Range Click Above

Mental Wellbeing Kit

Relax, refresh and recharge.

A handy relaxing mental wellbeing kit in a handy can that includes a sleep balm, sleep mask, roll on pulse point and natural relaxing foam bath.

Full Range Click Above

Journal

Take note. 

Write down your thoughts in this PU moleskin style black notebook. 80 lined sheets. Includes pocket at the back for business cards & loose notes. 6mm Width Strap & Bookmark and pen loop.

Full Range Click Above

Postal Packs

Stay connected.

This mailing pack is perfect for staying connected with Clients and Colleagues. Items can be branded with your company message or logo.

Full Range Click Above
Don't forget
To relax, refresh and recharge. Take a look at our 6 stress busting tips below.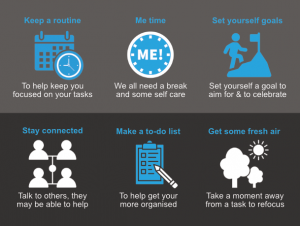 For more information on the products we offer contact us today, or if you are looking to browse our full range of promotional products and POS materials take a look through our online catalogue here.
Stay connected with The Sourcer
Through social media
Sources:  https://www.mentalhealth.org.uk/campaigns/world-mental-health-day
Statistics sourced from https://www.mind.org.uk/
https://www.nhs.uk/mental-health/self-help/guides-tools-and-activities/tips-to-reduce-stress/