Why B2B Customer Loyalty Scheme are great for business?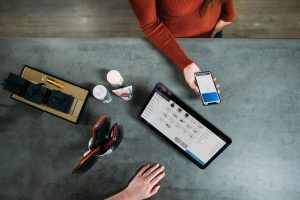 When thinking of reward schemes, B2C loyalty schemes are the norm. Many stores have schemes from Waitrose to Waterstones. The easy marketability of getting something back when you spend your money, draws in more Customers. But what about B2B Customer loyalty schemes?
This is often a less explored concept but one that can create huge benefits for your company. These schemes are usually created for a much more tailored audience, boost Customer satisfaction and diversifies your business from the masses, to name just a few distinctive benefits. But let's take a look at these in more detail below.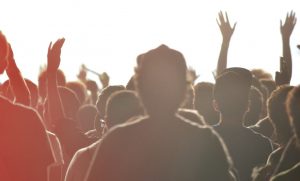 Tailored Audience
B2B reward schemes are often on a much smaller scale than their counterpart, B2C schemes, this allows the right type of audience to be attracted.
It is less challenging to tailor such a scheme to a smaller audience, as the characteristics of the desired audience can be pinpointed. This narrows down the audience field from a mass market to a niche and hopefully responsive one. Increasing scheme visibility throughout the Customers buyer journey.

Customer Satisfaction
Customer satisfaction should be at the forefront of marketing campaigns. A satisfied Customer is a happy one. The best way to invest in creating this happiness is through loyalty and value. They say word of mouth is one of the best marketing tools so give them something to talk positively about!
Value your Customers loyalty by offering them something that costs them nothing. The appeal of rewards for being loyal can encourage existing Customers to become loyal ones and other consumers to become new Customers. Gaining and retaining Customers will only have a positive effect on your business.

Differentiate yourself from the masses
77% of British adults are members of at least one loyalty programme. (Source: thedrum)
B2B loyalty schemes are not as common as B2C. However, B2B schemes are hugely beneficial for the companies that are looking to stand out in the mass market of businesses offering the same products or services. Reward schemes are very much desirable and this gives your company a unique selling point over the other B2B businesses.
Loyalty/reward schemes are the future for helping improve Customer acquisition and retention amongst many other factors such as increasing Customer satisfaction and growing business. The popularity of these schemes in B2C marketing can be replicated in B2B marketing where Customers currently desire something different.

How do we know all this?
Don't just take our word for it, see the evidence through our well established, Star Retailer scheme.
Using our extensive market experience, whilst working closely alongside Heineken UK and their third-party field sales force we devised the Category led Star Retailer scheme. It was initially tested in 250 stores with great success and has now become a market leading Off Trade Retailer Loyalty Scheme. Now in its 11th year it has enabled 96% of Retailers to grow their category sales by at least 12%.
We know these B2B marketing schemes work and that is why we want you to take advantage of that opportunity before the market for them increases.
Take advantage now and grow your business to a new a height. We know we can help you and create the perfect reward scheme to meet your business aims.
Contact us today by visiting our loyalty site: loyalty.thesourcer.com/
Sources: https://www.thedrum.com/news/2019/03/18/77-british-adults-are-members-least-one-loyalty-programme
https://www.perxrewards.co.uk/blog/customer-rewards-effective/
Stay connected with The Sourcer
Through social media
By email
Through the contact page on our website
https://www.thesourcer.com/contact-us/
Stay Safe and Take Care.